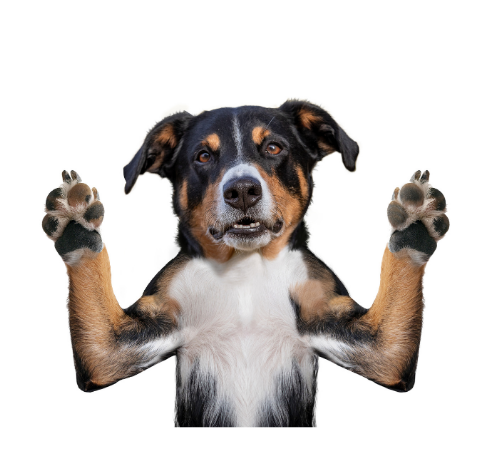 B&A Dog Walkers is a dog walking and pet services company operating all around Chelmsford and other parts of Essex. We offer a vast range of services including group and individual dog walking , daytime dog-sitting, check-ups and visits.
The members of our team are all experienced dog walkers who love dogs and have owned some in the past or own some at the moment. We know how important your four-legged friends are to you and this is why we offer a reliable, safe and easy dog walking service.
We Are Ben & Ana
Our team is led by Ben and Ana, who are both dog lovers and so decided to found B&A Dog Walkers together. Both Ben and Ana have been surrounded by dogs all their lives and have dealt with all different breeds, from German Shepherd to Chihuahua, Springer Spaniel, Jack Russell and more.
We are a team with the same principles and passion for dog care. Led by Ben and Ana, the team have always owned dogs from a young age so they know how to care for dogs. Each individual working at B&A Dog Walkers is a passionate dog lover. This is what enables us to be so good at what we do. We get that there are periods in people's lives where work and other commitments get in the way and they need a little help looking after their pets. This is where we come in. Contact us today to find out how we can help you look after your dog.
We treat every dog we walk and look after with compassion, care and respect. 
When working with animals, patience is a crucial quality. We take our time to get to know your dog so that they feel comfortable and safe in our care.
Our customers count on us to show up on time without fail. It is extremely important for us to continue to provide a reliable service.
Wish to Take a Trial?
If you want to get started with your dog walking and or sitting, click the button below!